Acupuncture Recommended by American College of Physicians for Low Back Pain
By

Dr. Laurie

on Fri, 03/31/2017 - 10:45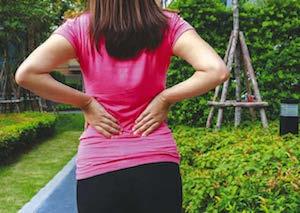 Check out my latest Health Brief in the April 2017 issue of Natural Awakenings on page 22!
 Anyone who has suffered from low back pain knows how difficult it is to get through their activities of daily life. Approximately 80% of adults experience low back pain at some point in their lifetime. It is the most common cause of job-related disability and for going to a doctor.  Low back pain is usually classified and treated based on length of symptoms, possible cause, presence of any neurological deficits and any underlying medical conditions. Most low back pain is acute and lasts a few days to a few weeks and tends to resolve on its own. About 20% of people who had acute low back pain develop subacute low back pain (4-12 weeks) and even chronic low back pain (12+ weeks). It has been a long held belief by Western Medicine practitioners that the best way to initially treat low back pain is by prescribing pharmacological medications i.e. Analgesics (Tylenol, aspirin, codeine, oxycodone); NSAIDS; Anticonvulsants; Antidepressants. However, it is finally being acknowledged that this is no longer the first line recommendation for treatment of low back pain.
The American College of Physicians just released a comprehensive study on acute, subacute and chronic low back pain that concludes the first line of treatment should be non-pharmacological approaches that includes acupuncture. Noninvasive Treatments for Acute, Subacute, and Chronic Low Back Pain: A Clinical Practice Guideline from the American College of Physicians (from Annals of Internal Medicine, February 14, 2017, American College of Physicians) recommends: "Given that most patients with acute or sub-acute low back pain improve over time regardless of treatment, clinicians and patients should select non-pharmacological treatment with superficial heat, massage, acupuncture or spinal manipulation."
When serious underlying medical issues have been ruled out as the cause of a patient's low back pain, acupuncture has been successful in reducing back pain and eliminating the need for any pharmacological treatment.  At SearchLight Medical I utilize a variety of alternative/complementary treatments and services that will help improve pain and identify the root cause of any underlying health issue. Services include Medical Acupuncture, Ondamed Biofeedback Therapy, AcuGraph Qi Analysis and Reiki.