Mei Zen Cosmetic Acupuncture™ for Face and Neck
Mei Zen means "Beautiful Person"
If you want to look younger and feel your best, Mei Zen Cosmetic Acupuncture™ is for you! Based on traditional Chinese medicine, it improves your health and energy as it helps "turn back the clock." Mei Zen Cosmetic Acupuncture™ is an exciting alternative to plastic surgery and potentially unhealthy "non-invasive" techniques
Article on Cosmetic Acupuncture in


In traditional Chinese medicine, the state of physical health, emotions, and spirit is reflected on the skin, particularly on the skin of the face. You look your best when your inner health shines through!
The Mei Zen Cosmetic Acupuncture System™ uses an ancient needling technique that is very superficial. This type of needling brings increased Qi and blood to the face and can improve or increase the production of collagen and elastin.  Since this system is based on traditional Chinese medicine, acupuncture point selections on the body are used to complete the balancing of energy. This results in an overall rejuvenating effect of body, mind, and spirit. Diet, lifestyle, and skincare are also evaluated and addressed.
Some reported benefits:
Improvement in the fine lines of the face and a diminishing effect on deeper wrinkles
Moisturized, softer skin and a more even skin tone
Improved muscle tone and firmer jaw line, as well as reduction in the beginning of jowls
Reduction or elimination of rosacea and acne
Reduction of blackheads and tightening of pores
General Health Benefits include improvement for:

Insomnia
Hot flashes
Depression
Mild anxiety
Digestive symptoms
In their own words . . .
Environment, Wait Time, Quality, Customer Service:  PERFECTION!!
Poughkeepsie Journal Columnist, NY.

Read her article here.
Before treatment: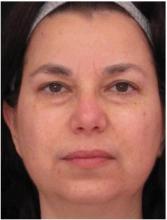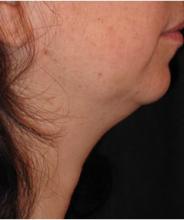 After treatment: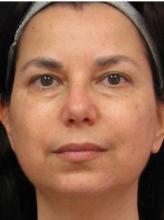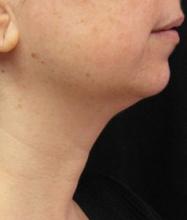 I recently met a friend for lunch who commented, "I know you well enough to know you didn't have a facelift–but what are you doing?!  Your skin looks amazing!"

I sat quietly and explained my 10 treatments of acupuncture for beauty and wellness. 

I did this not knowing what to expect and am so pleased because there's a visible difference to myself & others–with an additional bonus of feeling so relaxed and refreshed. I leave the house w/ sunscreen and a little concealer and nothing else on my face.

Great alternative to slowing the signs of aging.

Thank you Dr. Mallis!
Before treatment: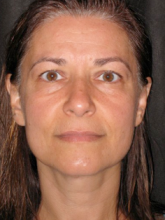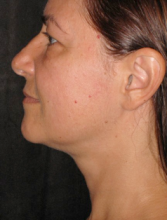 After treatment: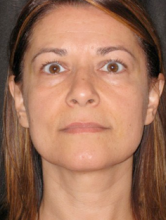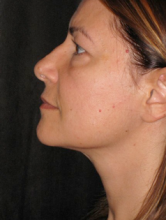 Glossary
A traditional Chinese medicine technique that uses thin sterile needles, which are inserted into various points along the body, to remove obstructions of energy and stimulate the flow of Chi.
Refers to the use of CAM in place of conventional medicine.
Complementary and Alternative Medicine
Chi, Qi, Ki (pronounced Chee)
Essence of life; the circulating life energy that is inherent in all living things; in traditional Chinese medicine the balance of negative and positive forms in the body is believed to be essential for good health.
Refers to the use of CAM together with conventional medicine.
Refers to the use of both conventional and CAM treatments for which there is evidence of safety and effectiveness.
Channel or avenue through which Chi travels through the body.
Related Articles
In our culture, we are inundated with promises of ways to improve our appearance and look younger. We buy and try hoping this latest anti-wrinkle product, injection or process will work. But what if there were a treatment that made you look better in a little over a month with no recovery time or risk? And what if it made you feel better as well?
Did you know that Mei Zen Cosmetic Acupuncture for Face/Neck works on your underlying health in addition to "turning back the clock?"  If you have an important event coming up in the next six month