SearchLight Medical Moves to New Location!
By

Dr. Laurie

on Tue, 02/02/2016 - 18:01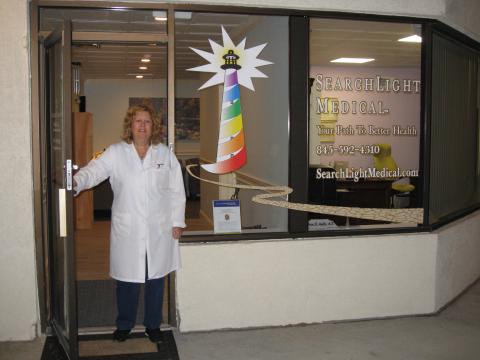 I am very excited to announce the brand new location of SearchLight Medical now located at 2424 Route 52 just down the road from the previous location.This new office was built from scratch with my patients' energy healing in mind. Everything was created to provide the most relaxing, energy supporting environment so that healing is achieved on the deepest level possible.  In addition, the office is much larger and has an area where I will be able to give community lectures and offer classes on a variety of topics.
In celebration of this great event, SearchLight Medical will be offering all new patients a complimentary AcuGraph Qi Analysis with every initial evaluation and treatment session for Medical Acupuncture or Ondamed Biofeedback Therapy ($50 value).  In addition, Margaret Pelzer RN, certified reflexologist, will be offering all new patients a 30 minute introductory reflexology session for $40 ($65 value). These specials will be available through March 2016.
Check out the official announcement in the February issue of Natural Awakenings in the following link:
http://www.wakeupnaturally.com/Westchester-Putnam-NY/February-2016/SearchLight-Medical-Moves-to-New-Location-in-Hopewell-Junction-NY/#.VrEp-xXhxR0.mailto